THE ARTIST
"I love to draw and paint, it's when i am most relaxed…
I love when someones buys a piece and enjoys it… It simply doesn't get better than that."
Fiona Turley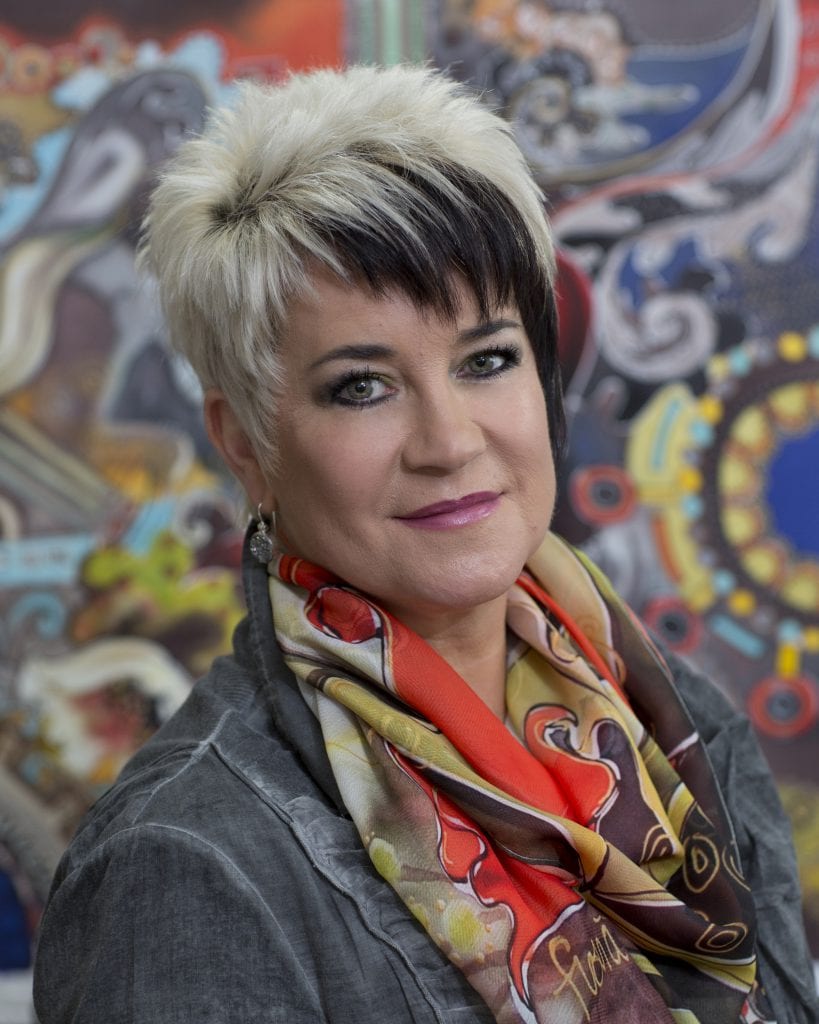 Fiona is an Irish artist working from her Studio / Gallery in Kilworth, Co Cork.
Fiona has a passion for colour and pattern which is evident in each of her unique pieces of artwork. Primarily specialising in painting on silk, Fiona also loves to work in watercolours and recently began working with Gouache paints, which allows a lovely patterned feel to her recent work.
Fiona is originally from Seaforde, a village close to the beautiful Mourne Mountains in Co. Down, Northern Ireland. After obtaining an honours degree in textile design, interior/fashion from NUU in Belfast, Fiona moved to Kilworth for a craft course run by the Crafts Council of Ireland. During that year she met her husband Noel and has now called Kilworth home for over 30 years.  
Over the years Fiona has always continued her love affair with art and creativity, using her talents in many ways from having a textile design company with her friend John, teaching art classes, to being an art teacher in Loreto, Fermoy and even opening a fashion boutique in Fermoy back in the early 90's. These experiences cumulated in the opening of Gallery Crafts in 2000. Gallery Crafts was a craft store and well known destination shop selling Irelands leading crafts as well as international designer gift wear.
In 2020, Gallery Crafts sadly closed due to Covid-19. Since the lockdown and the closure of Gallery Crafts Fiona has been fully focused on her own art, creating a new bright Studio and Gallery space and is enjoying devoting all her energy to her paintings.
Through her art Fiona has had wonderful experiences including working on a project with Seaworld in Florida, she also has had the pleasure of working with the Kilkenny Group where she joins Marion O'Gorman and her team as a consultant buyer.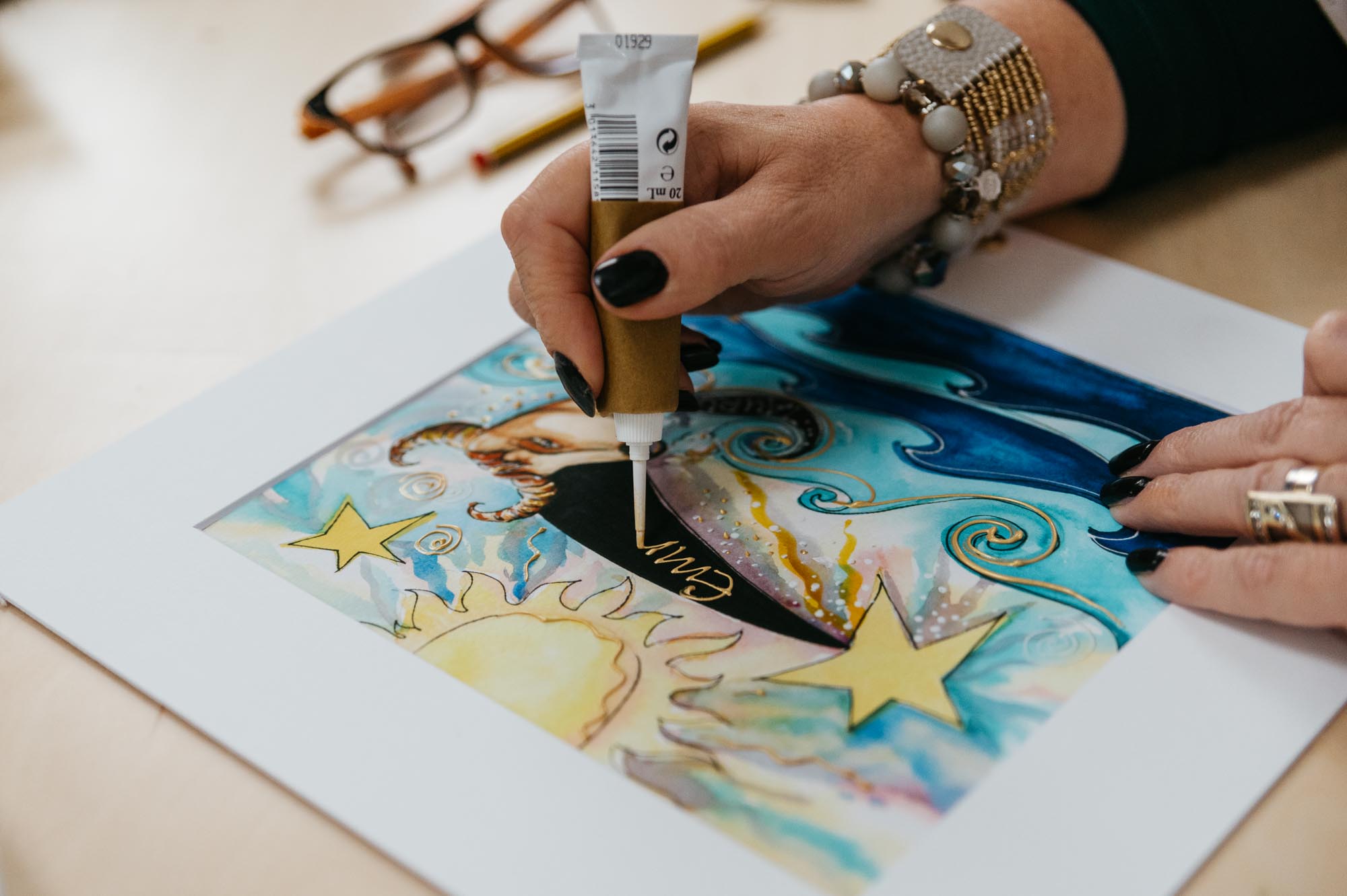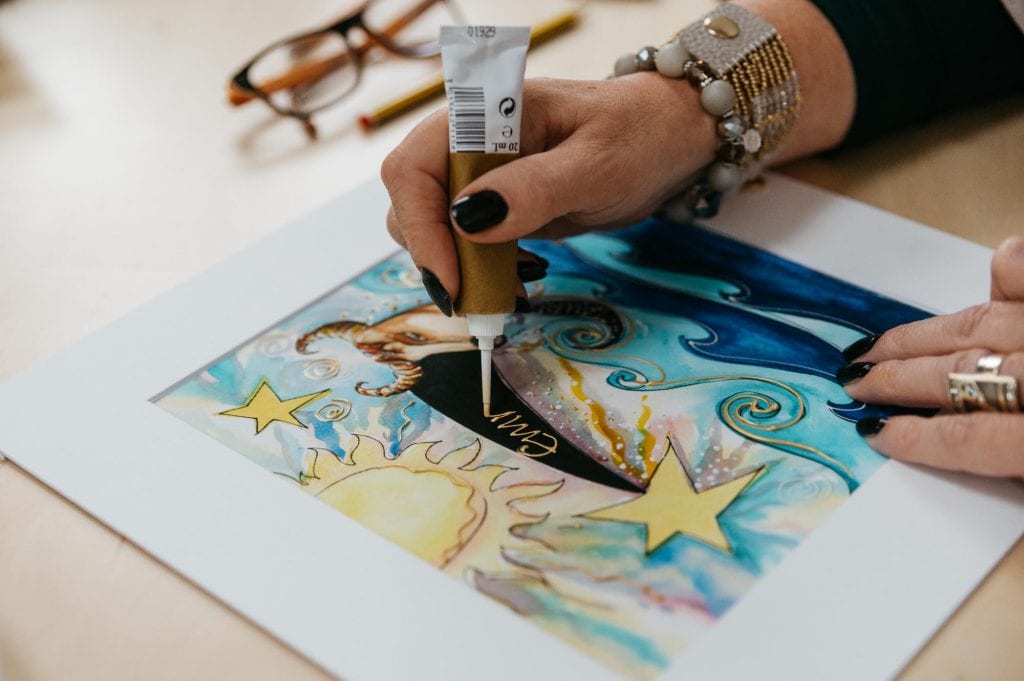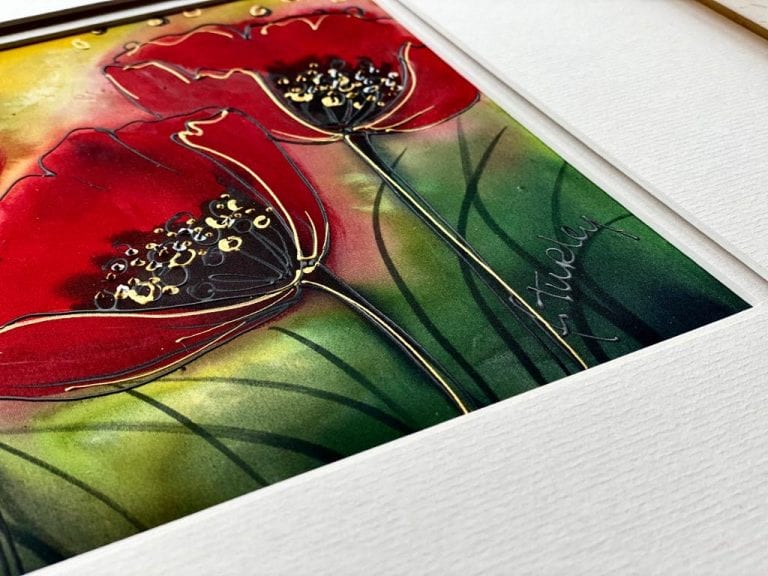 Since 2004 Fiona has worked with Breakthrough Cancer Research designing a range of charity Christmas cards. This 'Art for Research' provides funding for ground-breaking research to develop new treatments for cancer. With 100% of proceeds going to the charity, the Christmas cards have raised over €250,000 to date. Learn more about the wonderful work undertaken by Breakthrough Cancer Research here. 
You can watch Orla Dolan, CEO of Breakthrough Cancer Research speak about the Art for Research campaign and their research here.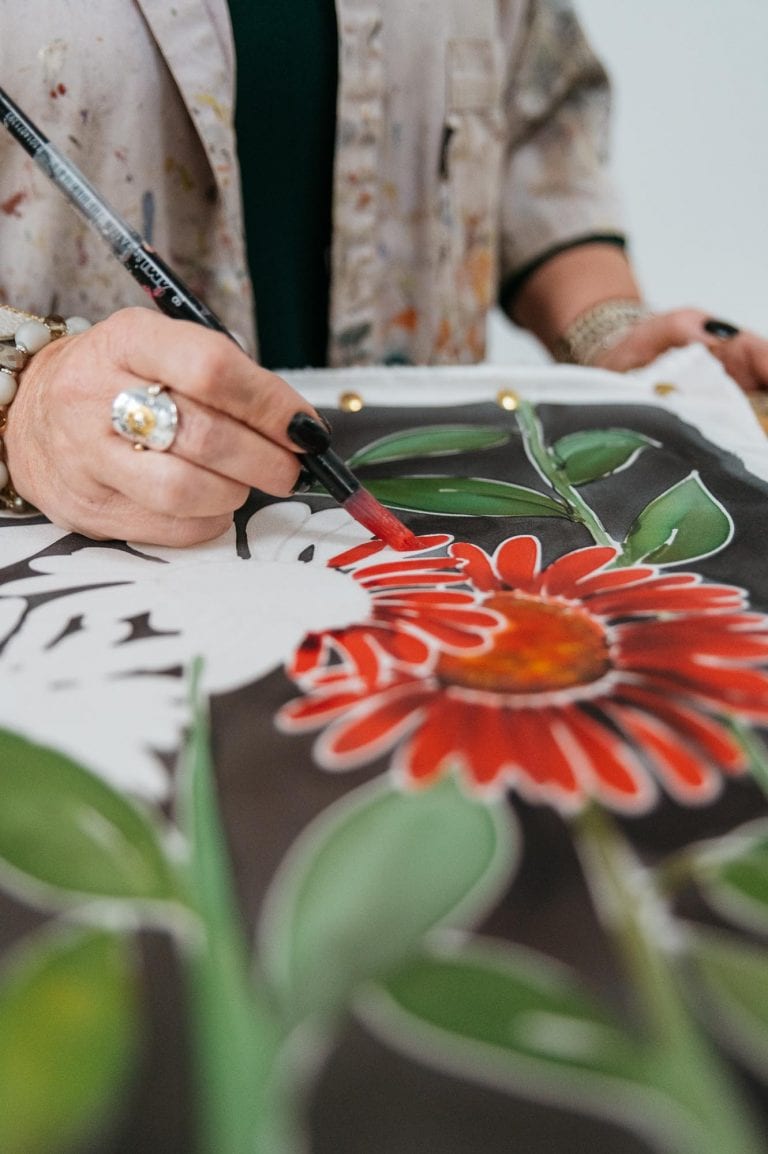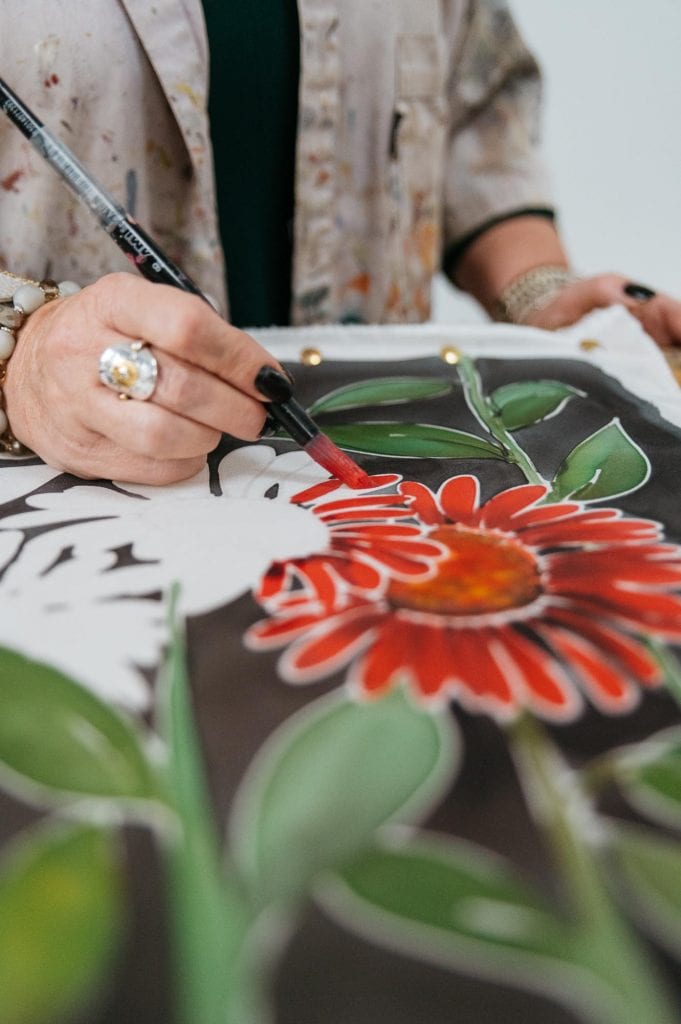 Fiona is passionate about her community and has chaired the Kilworth Festival committee since 2011. Kilworth Festival is a week-long festival of community events. Fiona, together with a great group of local people, uses her creativity and fun-filled outlook on life to make the festival the highlight of the community calendar.