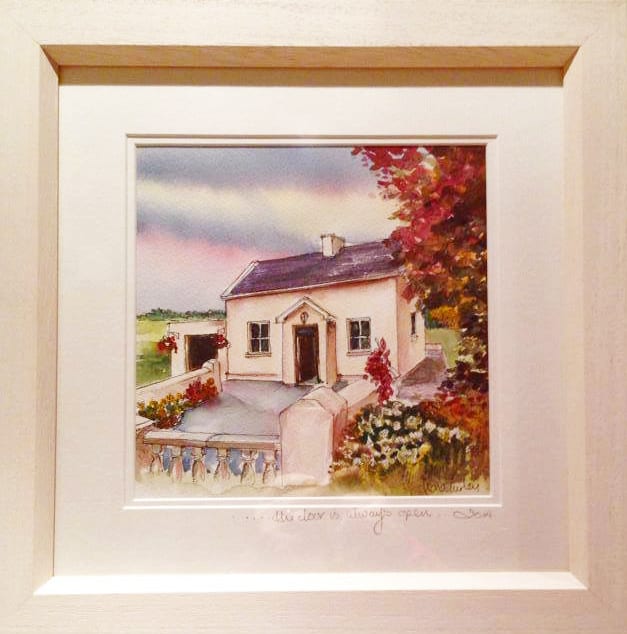 Fiona loves to help people celebrate special occasions and moments. She is passionate about family, celebrations and fun. Her artwork celebrates the places and moments that we cherish, from the place you got engaged,  to the view from your childhood home, her watercolour paintings will capture the love and joy you feel in thinking about that 'special place'.
Simply get in touch and Fiona will talk you through the steps to getting your own unique piece of Irish Artwork.
Past customers have commissioned paintings of their first home, childhood home (even from old photos) places of work for retiring colleagues, and beautiful scenes that customers have always loved. Fiona will create a beautiful gift that will be treasured forever.
Original Artwork for Weddings or Anniversaries
Fiona adores creating bespoke artwork to celebrate a couple's special day. Whether it is the church, the venue or some scenery nearby, a one of a kind piece is a perfect wedding gift. Fiona adds a final personal touch by writing the couples name and the date of the ceremony on the mount of the piece. Original paintings for the parents of the Bride & Groom as a keepsake have also been popular.
A bespoke piece of artwork will be painted by Fiona in watercolour and can be commissioned in various sizes. Prices vary depending on the size of the piece, starting at approximately €170 for a watercolour painting of a wedding venue.
Contact Fiona to discuss your wedding day memento.