Calm Skies
Acrylic on Canvas (24″ x 24″ x 1.5″)
Abstract scene of a dark calm sky against a bright field of flowers. The sun breaks the skyline over distant mountains. 
Price: €450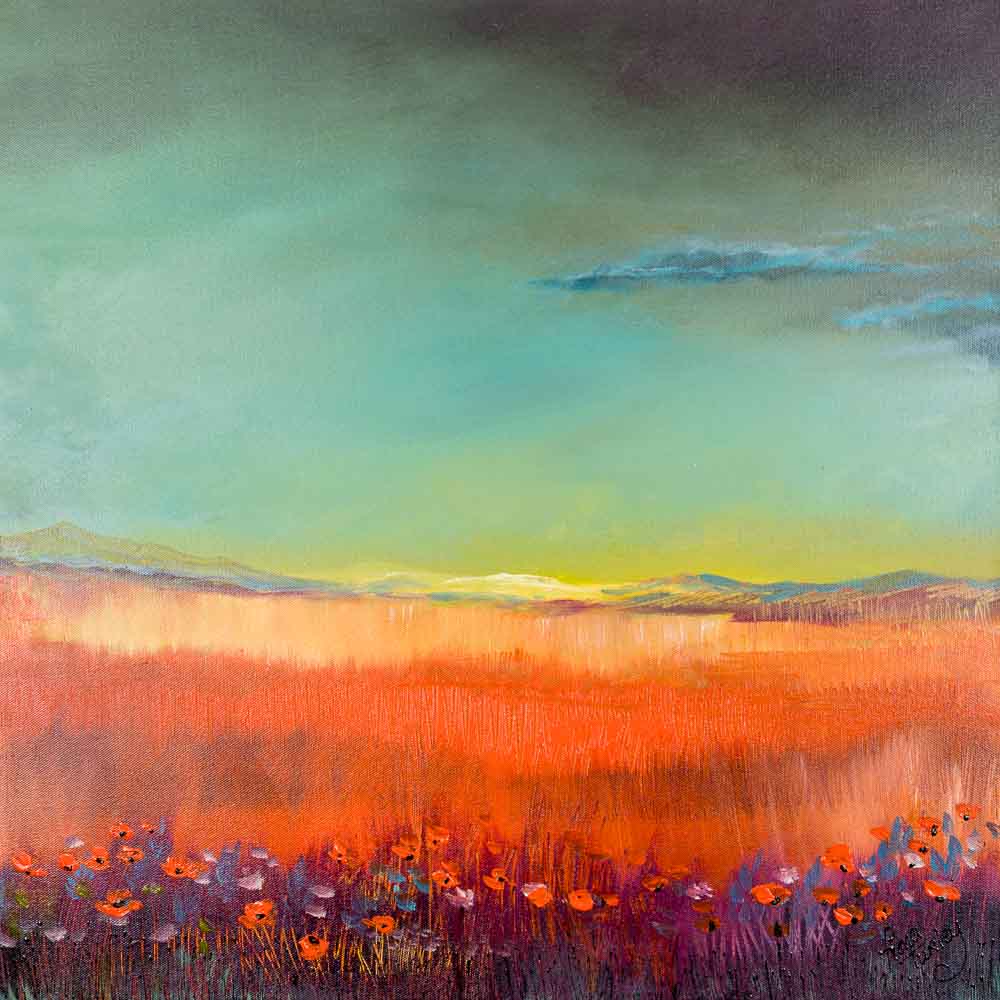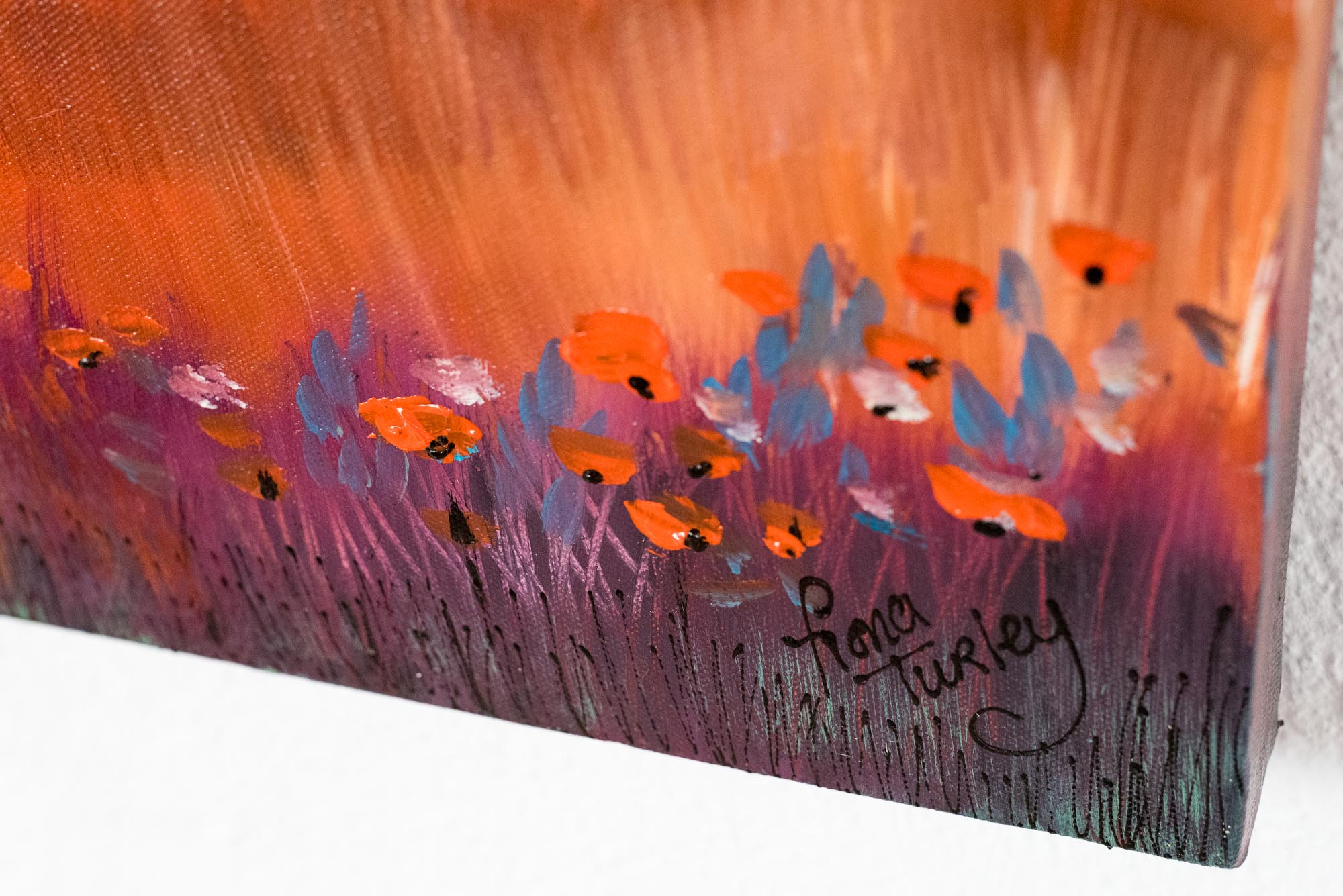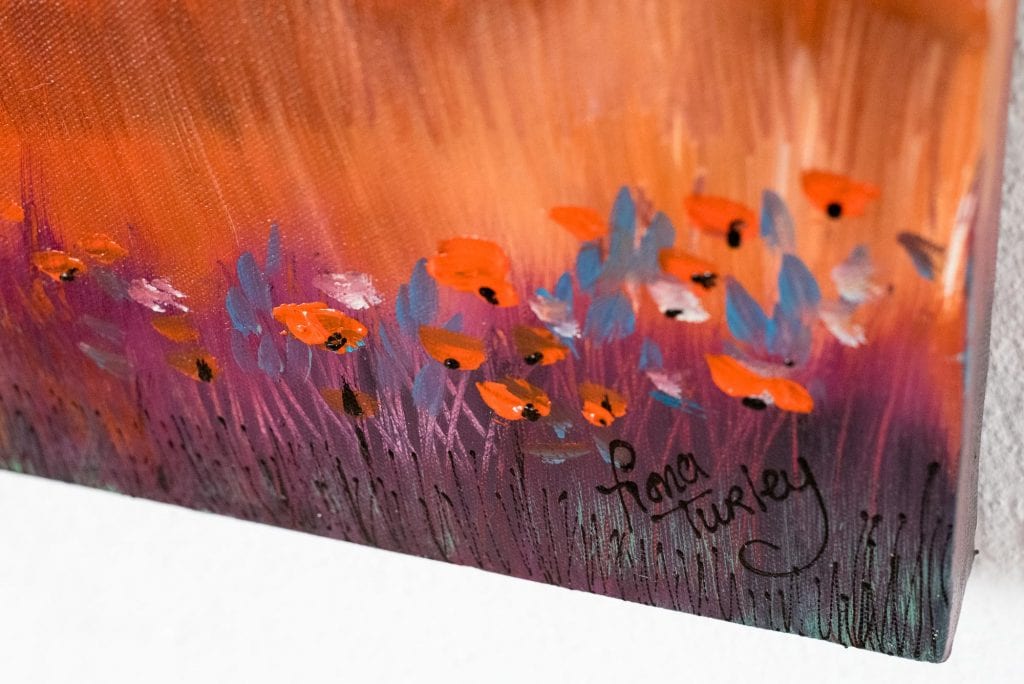 White Poppies
Acrylic on Canvas (24″ x 24″ x 1.5″)
White poppies against an abstract background in blues, whites and greens. 
Price: €350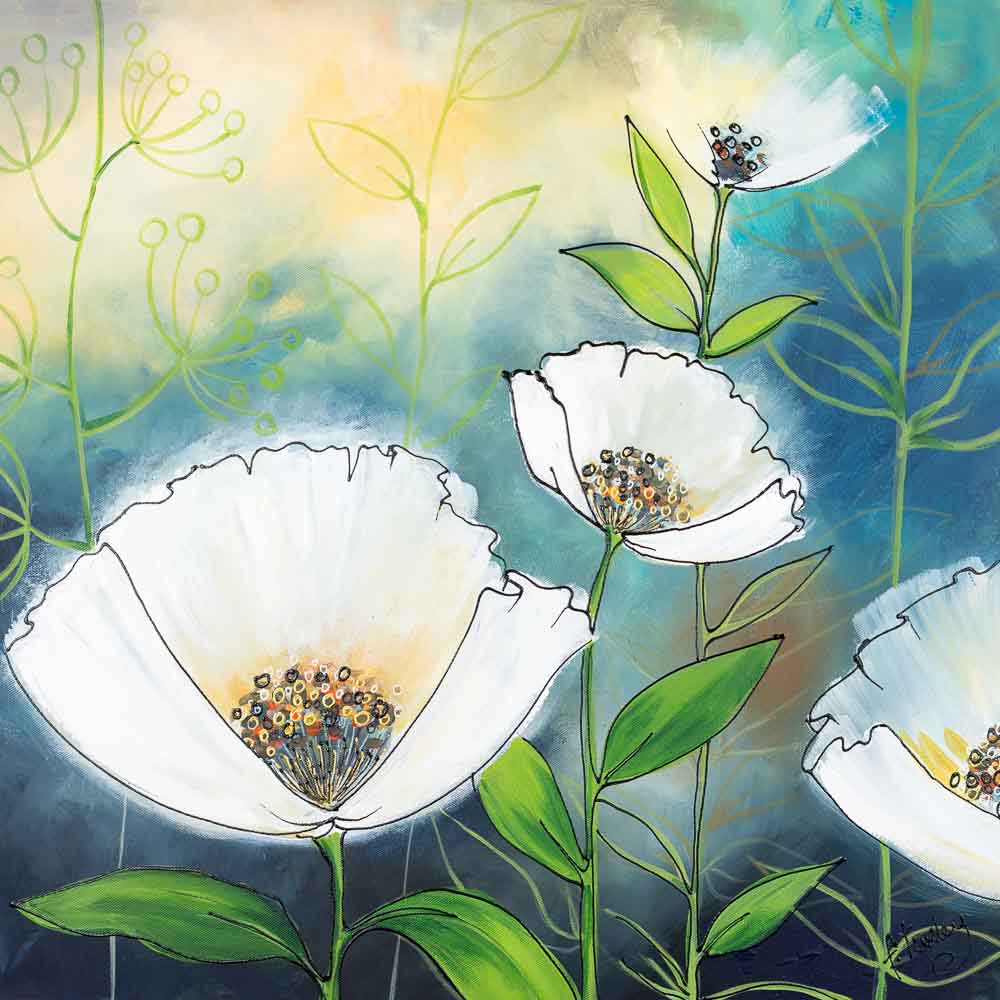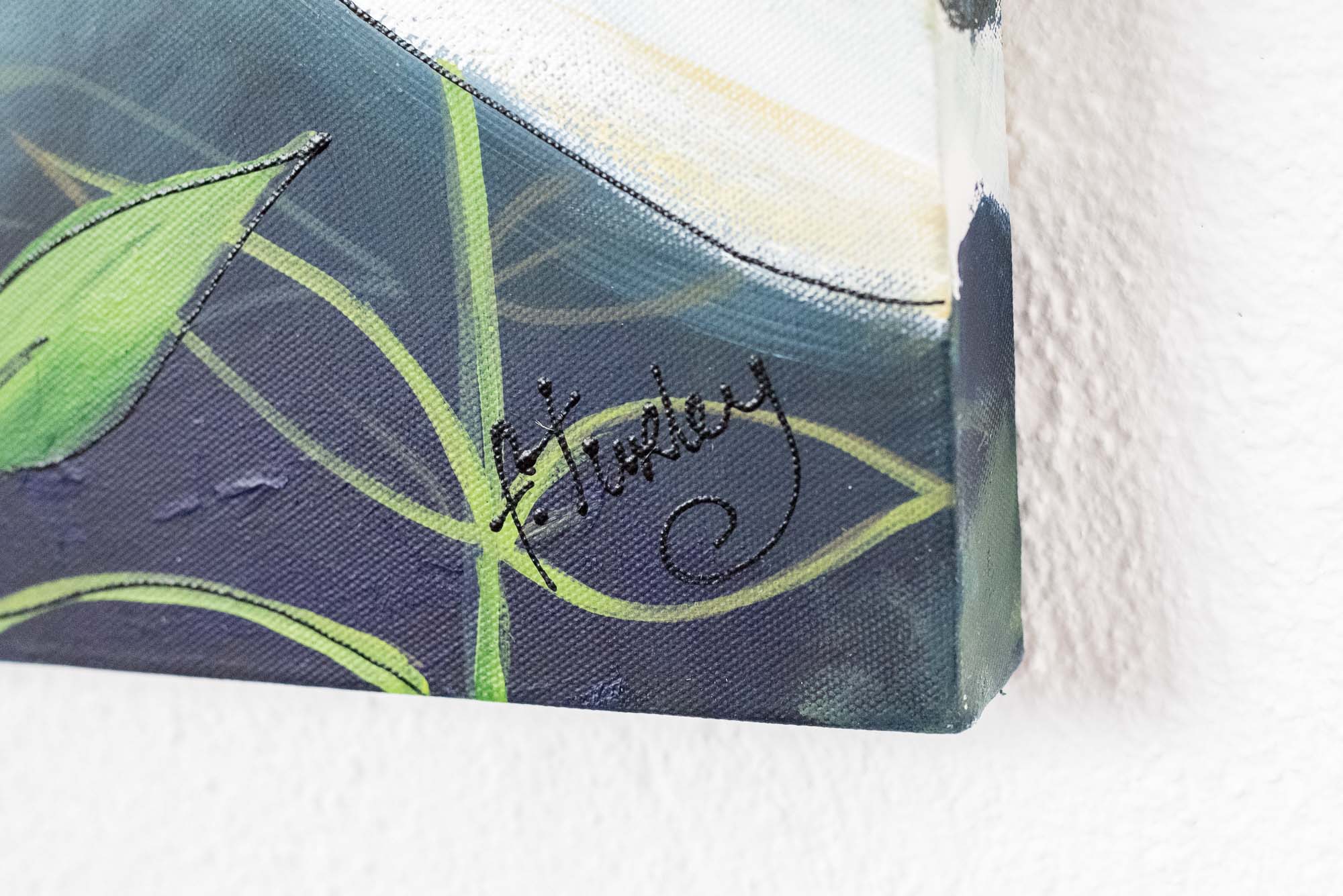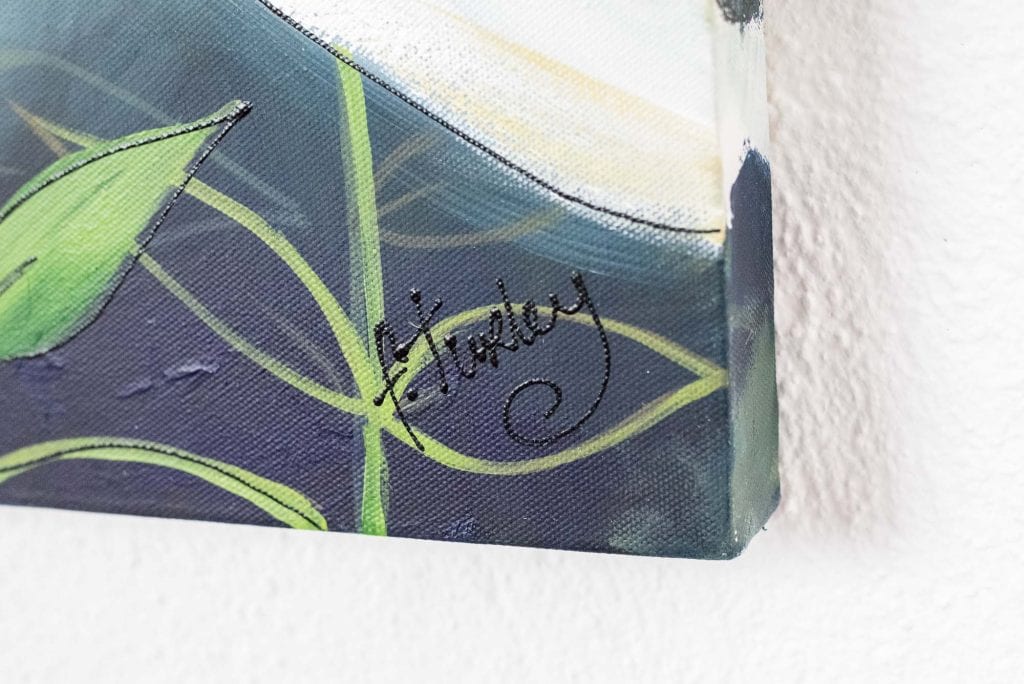 Ploughed Field
Acrylic on Canvas (12″ x 12″ x 1.5″)
Presented in a floating frame (15″ x 15″)
Freshly turned soil under a moody blue sky.
Price: €170