During lockdown the world was in such a flux, for the first few weeks I found it hard to paint. But as the weeks went by I found myself becoming more inspired. I had a table set up looking out onto my garden and found myself creating new bright images.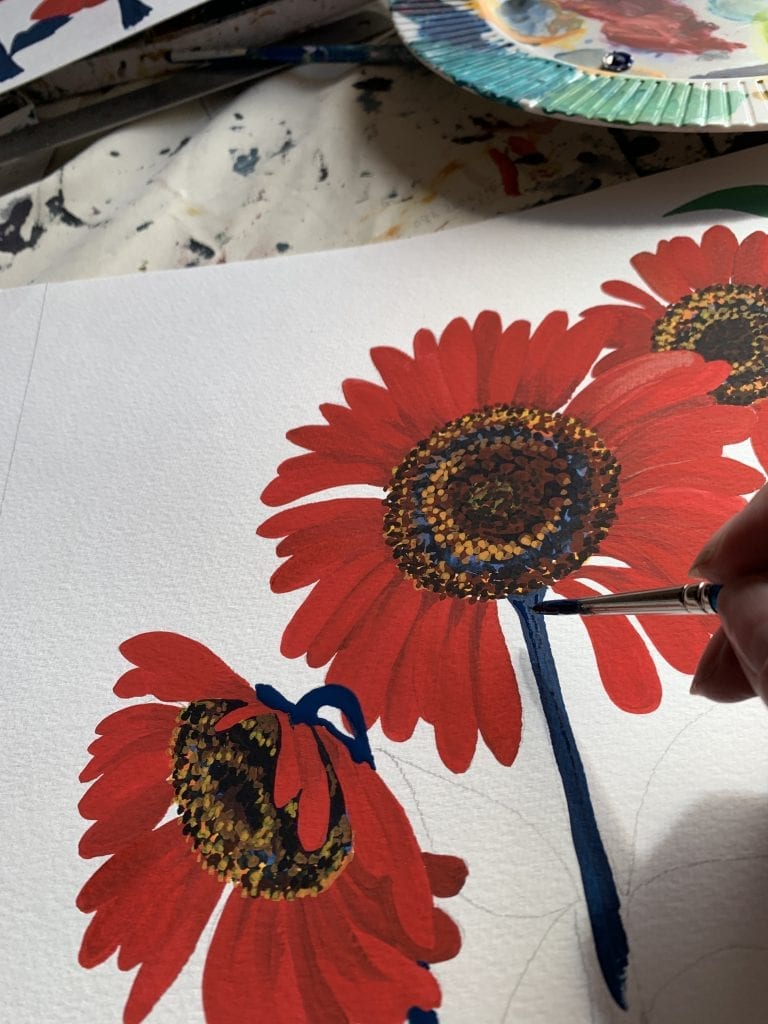 I wanted to paint images that would brighten up Irish homes. By the end of lockdown I had a collection of paintings ready to send away for printing. The wonderful team at Strand Framing have perfectly captured my original paintings on gallery quality Giclée print onto watercolour paper.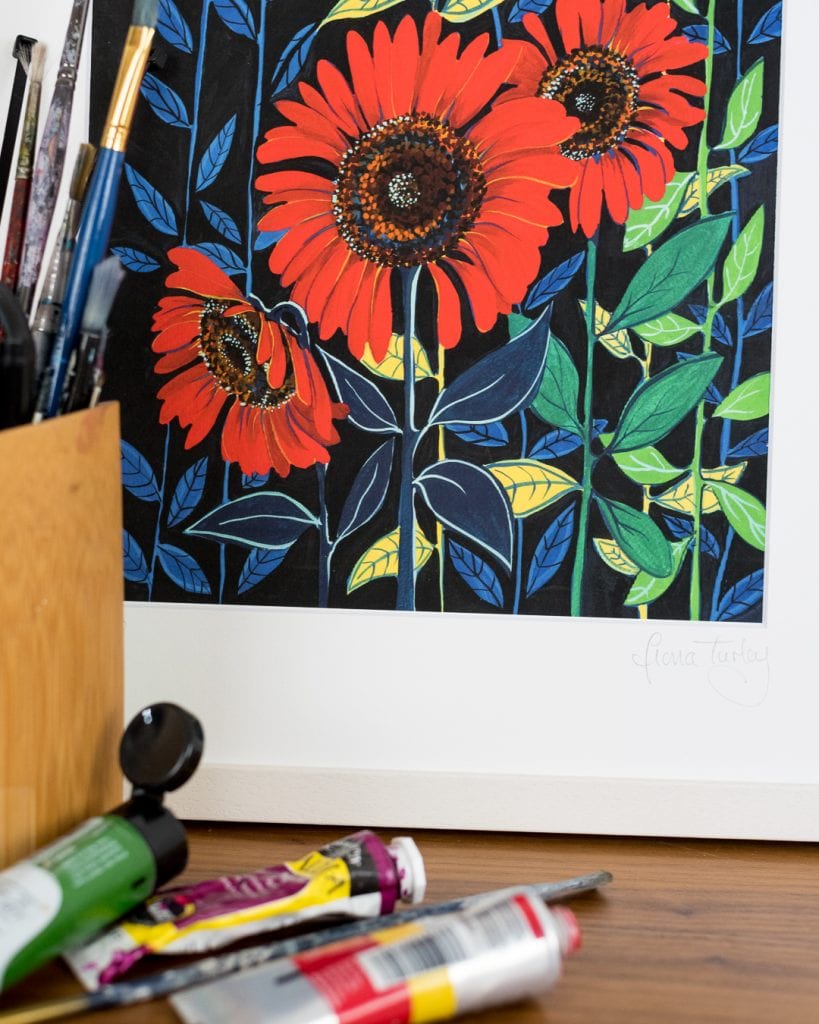 Bright and Bold Pattern
This set of three are my favorite pieces in this collection. I studied textile design in University and painting in this style reminded me of my university days as the pattern is almost like wallpaper. These paintings will look great hung close together above a couch. Pick up the reds and electric blues in cushions or even a little pop of green.
You can also pick up the colours in the paintings in your room with accessories. For example, here I have put together some classic books and a lovely diffuser and Mission Fig candle from La Bougie to bring the colours together.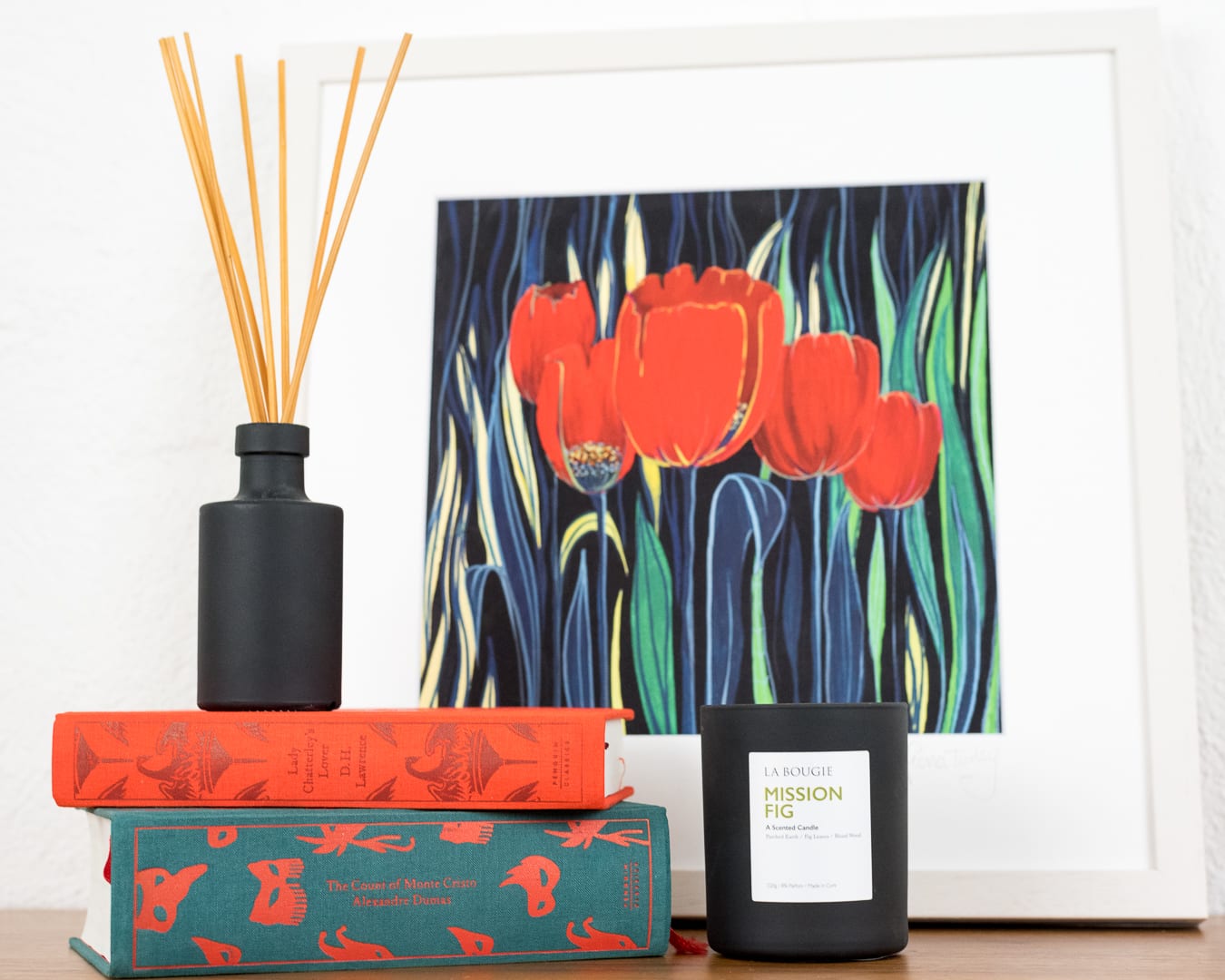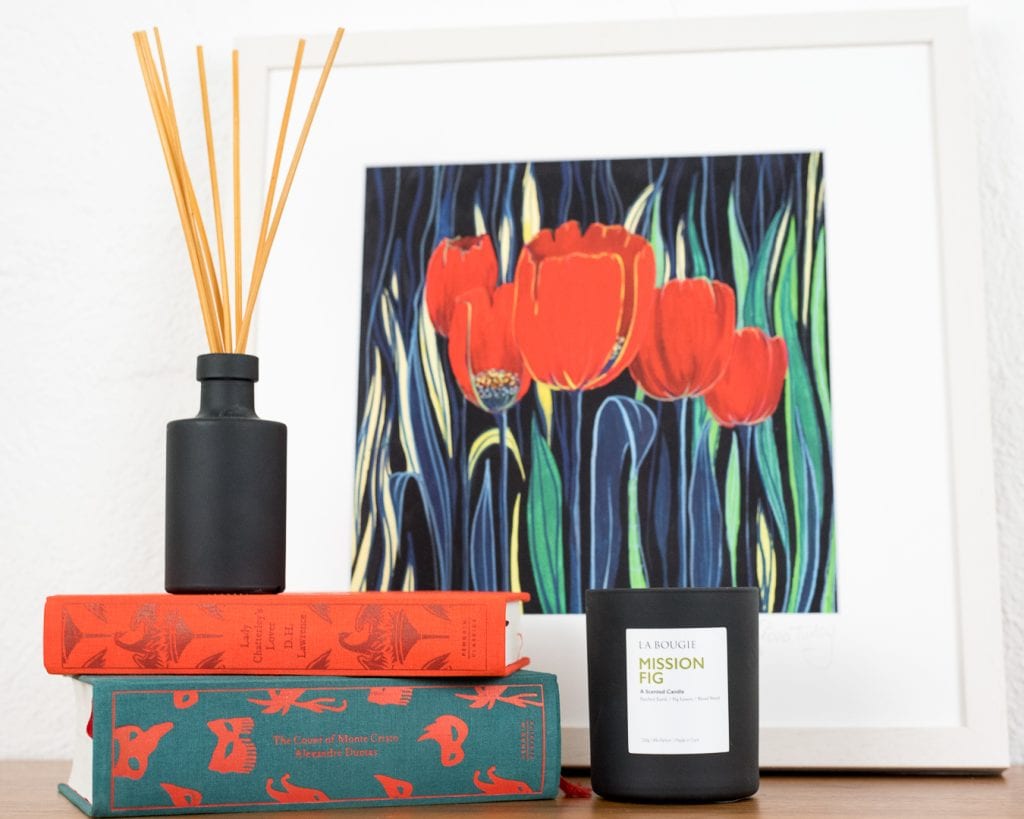 If you would like more information on these pieces please get in touch. You can buy the set of three here or individually.